---
Crouch Valley Vineyard.
Vineyard in the Crouch Valley Region, South-East England.
THE Crouch Valley Vineyard set on the rolling hills overlooking the Crouch River Estuary. Our Grapes go into award winning wines and our vineyard was at the forefront in turning the Crouch Valley into a flourishing wine-growing region.
Help us on Google by clicking here or here. Leaving a review would also help greatly.
Contact Us
contact@crouchvalleyvineyard.co.uk
---
Our Vineyard.
---
Established in 2007, Crouch Valley was one of the first to be planted in the new age of English Vineyards, initially with varieties such as Chardonnay, Pinot Blanc and Pinot Noir.
---
---
---
In the last ten years, the English Wine Industry has grown, matured and improved massively, and the micro-climate here in South East Essex has enabled us to produce some of the highest quality grapes to be grown in England.
---
---
---
---
---
Our Mission? To grow premium quality grapes for the upcoming English Wine Industry. Since then, the Vineyard has increased in size to 35 Acres, and we now grow Pinot Meunier, Solaris and Reichensteiner too.
---
---
---
And now these Grapes, through the skills of various winemakers, have and are winning many accolades and medals. You can view some of the wine our grapes have gone into on our Showcase.
---
Clients
We send our grapes to a number of wine-makers and continue to look for the right clients to expand our portfolio.

You can click on each winemaker's logo to visit their website.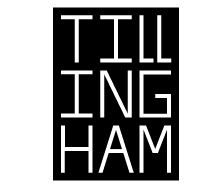 Tillingham is a mixed farm, which dates from the 13th century, home to vineyards, fruit trees, ancient woodland and livestock. Tillingham would be best summarised as progressive: incorporating what they know of the best scientific and technological knowledge available to them, whilst championing ancient traditions and best practice learnt from millennia of farming and winemaking.

Flint Vineyard is run by Ben and Hannah who in 2007 decided to pursue their interest in wine. Ben began to cultivate his knowledge of winemaking by working for other prestigious winemakers in France after his degree in Oenology and Viticulture as Hannah helped support him achieve his dream. Then, they moved to Norfolk to chase their passon and begin making wine of their own.

Some might say that an urban winery sounds like a mad idea but London has been a centre of innovation, craft, production and quality food and drinks for a long time. Historically, wine had to be made near the vineyard because the lack of refrigerated transport meant the grapes wouldn't travel well. All this has changed and Renegade Urban Winery are taking advantage of that.
Wine Showcase
We supply our grapes to a number of winemakers and we're always really excited when they return with wines that win awards and honours, and you can view them here.

Click on each winemaker to view some of the wines they've crafted with our grapes.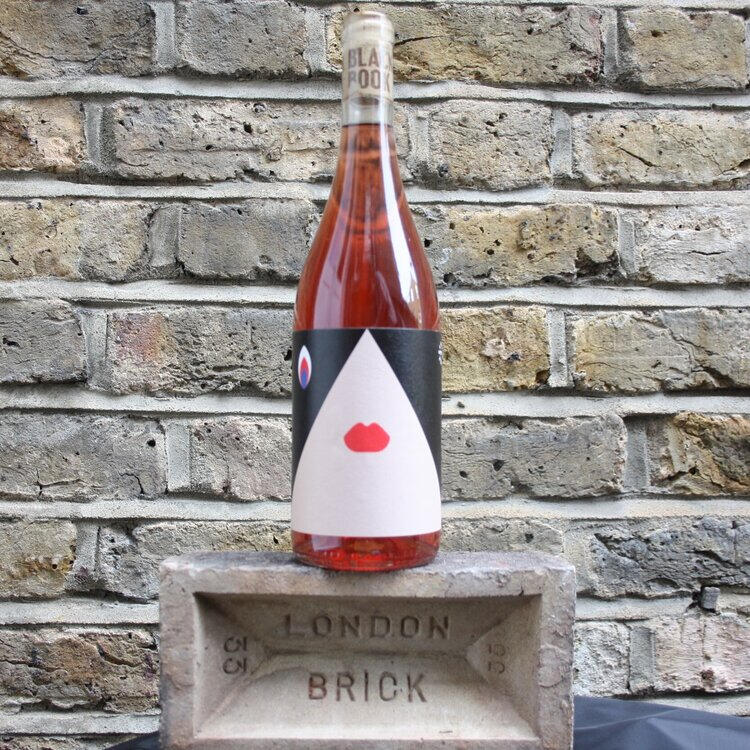 "Our rosé is made from pinot noir grapes sourced from Crouch Valley Vineyard in nearby Essex. The grapes are hand-picked into small crates then travel the short distance to our winery in Battersea. After a short cold soak, the grapes are pressed and fermented in old French oak. The wine spends a further six months on lees in tank and barrel. The result is an expressive and textured rosé with elements of strawberries and cream and ripe red cherry."
> Images are taken from and belong to Blackbook Winery's Website.
CLASSIC CUVÉE – 2015 VINTAGE
"The Classic Cuvée is an elegant sparkling wine, showing a depth of citrus and stone fruits flavours, along with the more complex secondary aromas of cooked apples, breadcrumbs, honey and almond.

APPEARANCE: Delicate fine bubbles, golden colour with slight blush tint.
NOSE: Underlying lemons, peach and apricot are accompanied by cooked apples, breadcrumbs, honey and almond.
PALATE: Great depth and length, with crisp finesse and full-mouthfeel.

Vineyards: 100% Crouch Valley Vineyard (Essex)"
"A sparkling Rosé made from Pinot Noir grapes, boasting a bright, fruit-driven palate with a richness of honey and hints of brioche.

APPEARANCE: A vibrant soft pink with steady fine bubbles
NOSE: Wild strawberries, pepper and redcurrant
PALATE: A bright, fruit-driven palate with a richness of honey and hints of brioche and almond.

Vineyards: Crouch Valley Vineyard (Essex), Martins Lane (Essex)"
PINOT NOIR ROSÉ – 2018 VINTAGE
"A delightful Rosé made from 100% Pinot Noir grapes. Full bodied with great acidity, which makes it an ideal food wine. Best served very lightly chilled.

TASTING: Rich pink in colour.
NOSE: A complex Rosé with intense aromas of cherries, rosehip, strawberries and cream.
PALATE: This wine shows good length and mouth-feel, with a refreshing acidity and is driven by redcurrant, cranberry, rhubarb, and strawberry flavours.

Vineyards: 100% Crouch Valley Vineyard (Essex)"
> Images are taken from and belong to Lyme Bay's Website.
"This is our first release of a Traditional Method wine and, in 2019, it received a Silver Medal at the International Wine Challenge, being ranked amongst some of the best English Sparkling Wines of the year. We have a limited number of bottles and are only making it available to friends of Flint Vineyard who have come to know of the wine through visiting or speaking to us.

The grapes were gently whole bunch pressed and fermented in stainless steel to produce a clean, crisp yet fruity white wine. This was bottled in 2017 and has spent two years on the yeast lees, following secondary fermentation in bottle.

The wine has a delicate and fine mousse and is fresh, crisp and crunchy on the palate. There are notes of blackcurrant leaf, underpinned with a light toasted brioche coming from a considered period of autolysis (the process of the yeast breaking down and releasing flavours to the wine)."
> Images are taken from and belong to Flint Vineyard's Website.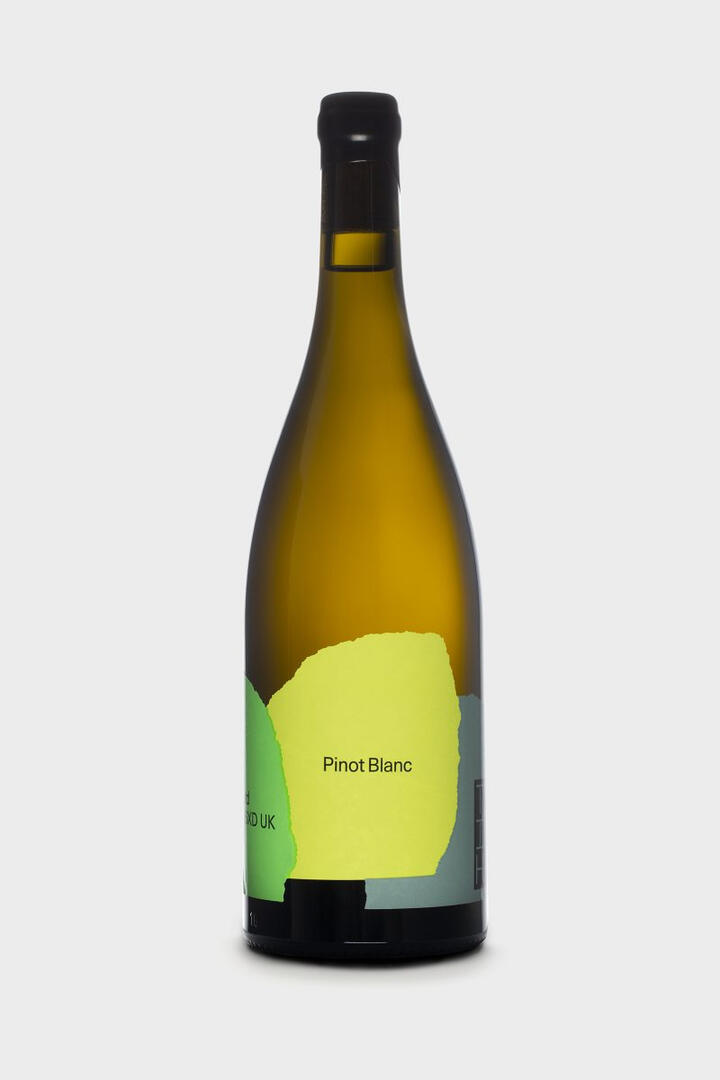 "This wine is made up of three parts, the juice from whole bunches of Pinot Blanc was pressed to oak barrel, Qvevri and stainless steel. This wine is a blend of equal parts of the three, bottled by gravity with no filtration, no fining and with no added sulphur.

A complex nose at first, initially a little savoury, but opens up with a mix of peach, salinity and a touch of vanilla. Palate is complex with a richer texture than the nose suggests."
> Images are taken from and belong to Tillingham's Website.
'Sara' 2018 English Chardonnay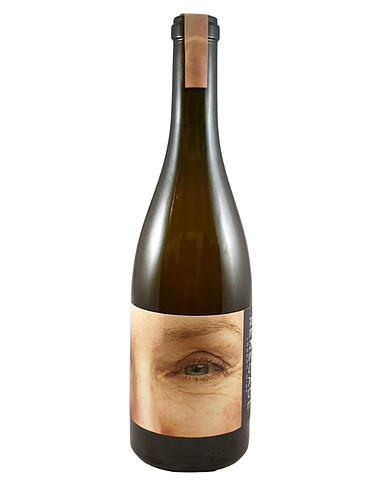 "Wine: Sara
Tasting Notes: Complex and textured. Bright acidity. Burgundy style with a touch of butteryness and oak but with a uniquely English bright tang

Grape Source: Crouch Valley, Essex, UK"
> Images are taken from and belong to Renegade's Website.